Sometimes we need a temporary Facebook account that can help us with various purpose. But don't want to reuse that account. To create a facebook account, we need to create an email address or we can use our phone number instead of email. But for a temporary account, we don't want to use our legal information. Besides, creating a new email and verify the process is quite a long stress. To avoid all of these difficulties and make our identity hide, we can use fake email generator to create a temporary facebook account.
How to Make a Temporary Facebook Account Using Temporary Email Address
There are some procedures to make a temporary facebook account. You just need a temporary email address which can be generated through fake email address generator. Follow the steps carefully and make sure this going to be an easy one.
Procedures for Making Temporary Facebook Account
At first, go to Fake Email Address Generator to make a temporary email address. Where you will find an email address automatically generated for you.  Otherwise, search on google for fake email address generator and find Temp Mail – Disposable Temporary Email at the 4 or 5th position.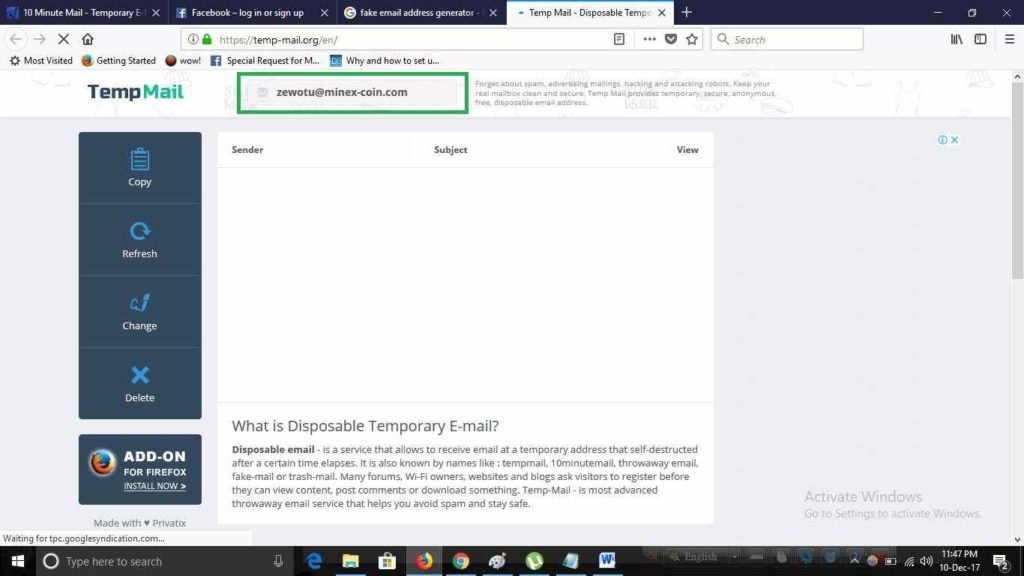 Copy the temporary email address and go Facebook login page. Fill the sign-up form on Facebook with your desired name and paste the copied temporary email to Facebook email section. Now click Create Account.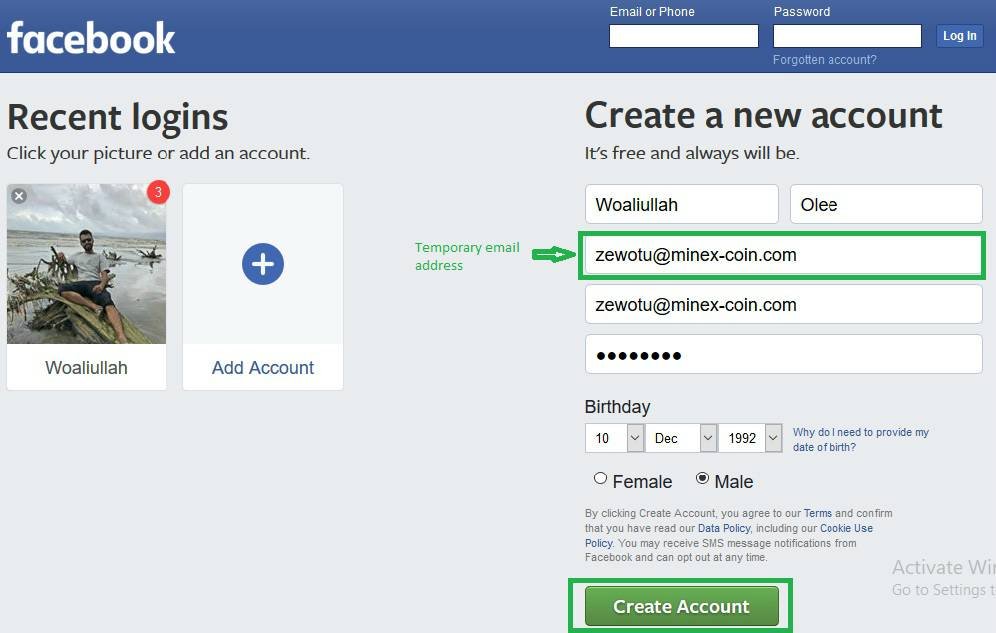 A new window will come out and ask you a code that will be sent to your temporary email address. Go and check the fake email address creator website for code where you will see the code already received. Just copy the code and paste it. To confirm the code click Continue. Account Confirmed pop up will appear in the window. Click Ok to continue the process.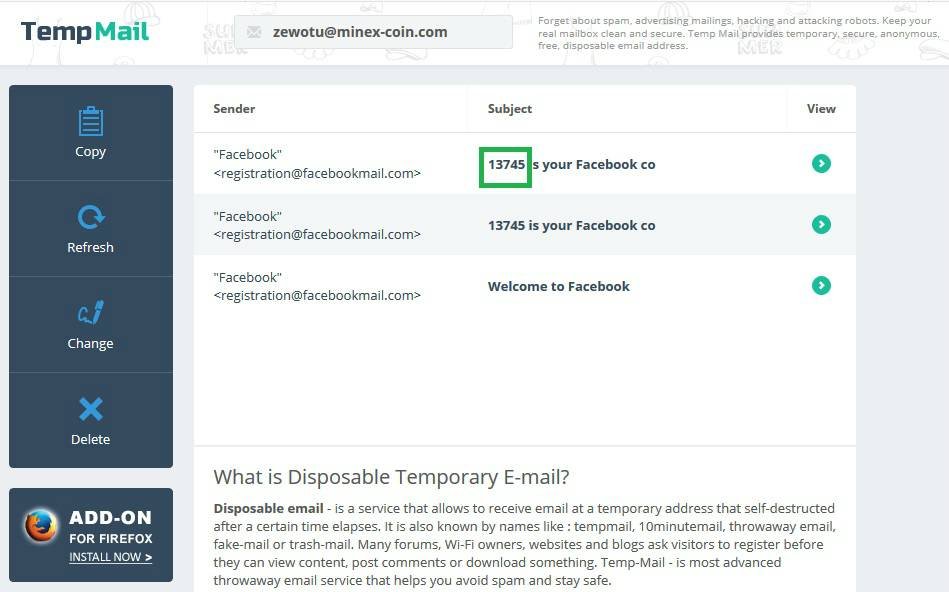 After that some basic steps of Facebook will appear, just skip all the issue and your temporary Facebook account will go on live.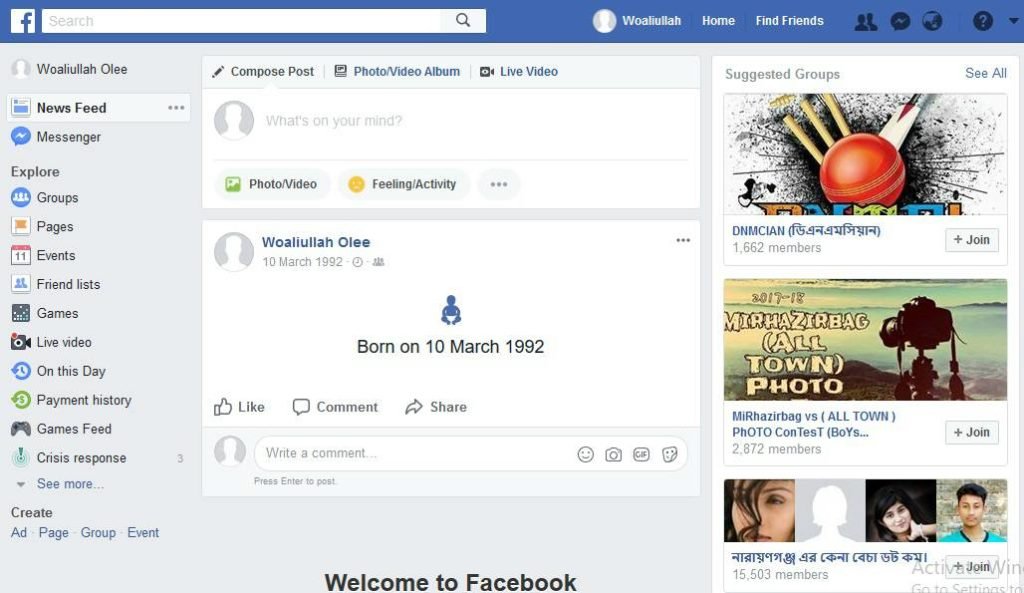 What to Do? When Temporary Facebook Account is Created!
Now you have to set your temporary Facebook account from settings and update other information from Profile About. It's really necessary to upload a profile photo and cover photo to make the account look like real. You can use this Facebook account for the various purpose of work. After finishing the work, you should deactivate or permanently delete this temporary Facebook account. If you want to use the temporary Facebook account for permanent, you have to store the email address and password. Otherwise, you can't access your temporary account and unable to recover the Facebook account.  You can make this account completely private and untraceable to hide your information or profile from other Facebook user and Google.
Happy Facebooking 🙂 and please concern us if you have any queries and suggestion. Most importantly don't forget to share what you learn with whom you care.