Using Facebook for a long time but the maximum of us don't know Facebook has a special security feature that can enhance our Facebook Login security. Yes, We are talking about Facebook Code Generator.  Code generator for Facebook is an added layer of security feature called Login approval.  You have to enter a special security code each time whenever you try to log into your Facebook account from an unrecognized or new device. You can get these codes from facebook code generator. At the end of the article, you will find the how to bypass facebook code generator. Now let's focus on Code generator.
What is Facebook Code Generator? How it Works.
Facebook Code Generator is a special security feature for your Android/IOS Facebook Application which is utilized with two-factor verification. When you turn it on your mobile device will create an uncommon security code that you can use to verify your login attempt on another unknown PC or cell phone device.
When you turn on two-factor authentication and log into your Facebook account from any unrecognized or new device Facebook request for a unique six-digit code. You have to enter a code which will be provided by Facebook through your mobile number. For that, you have to add your number from Facebook Two-Step Verification setup. Otherwise, you can enter a unique code from code generator. Ensure, you do this within 30 to 60 seconds. Generated code expires after 30 or 60 seconds depending on the device you are using.
Set Up Facebook Code Generator on PC
Go to your facebook account settings from PC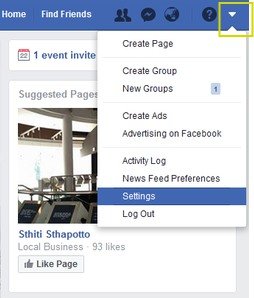 Then go to Security and Login and tap on it.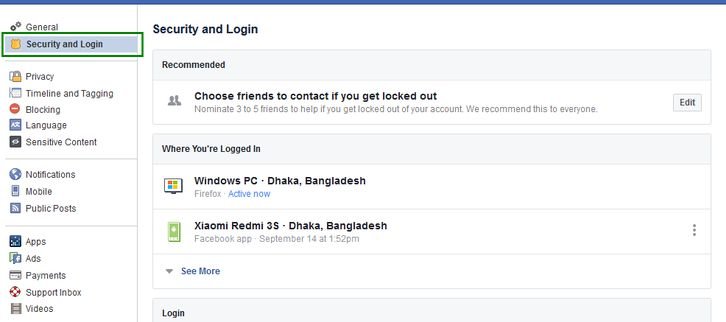 Scroll down to Use Two-Factor Authentication.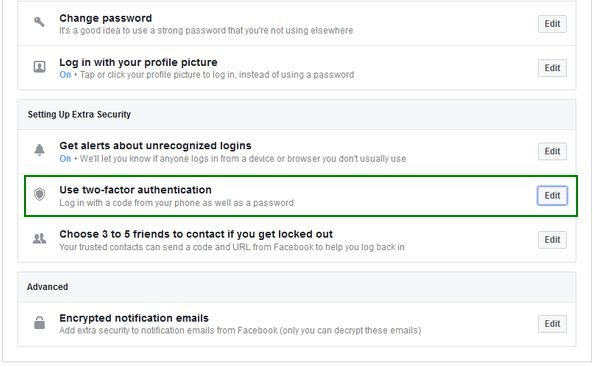 Again scroll down and find Code generator, Click Setup.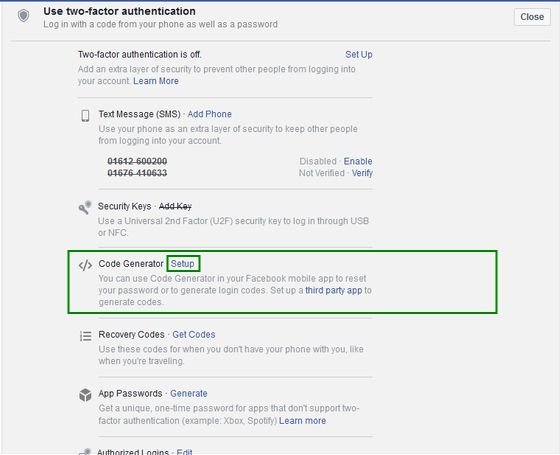 Follow the on-screen instruction and Test facebook Code Generator.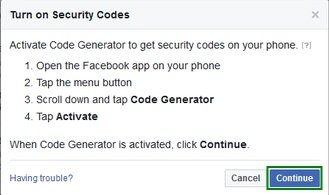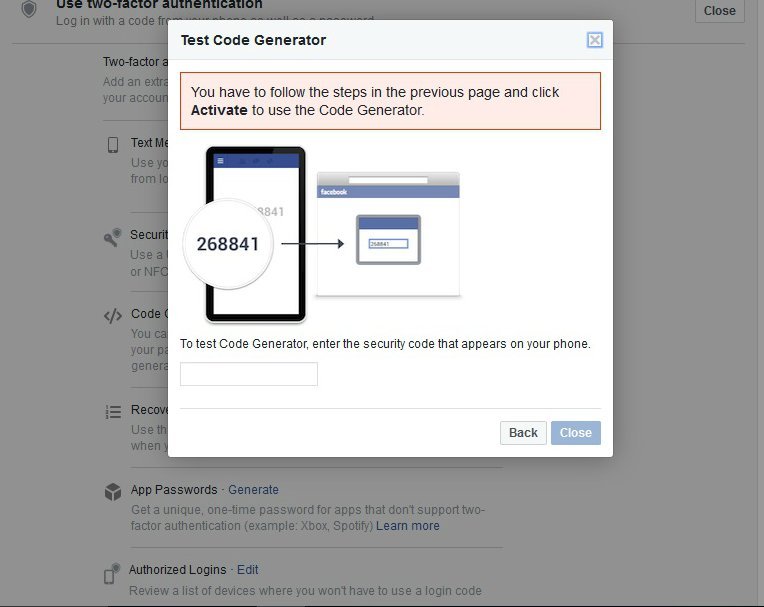 Find and Use Facebook code generator On Mobile Device
Remember, Facebook Code Generator is only found in Android and IOS Facebook app. You can't get the code from your PC. But You can setup Code Generator from Pc.
Go to Facebook app and Tap on Menu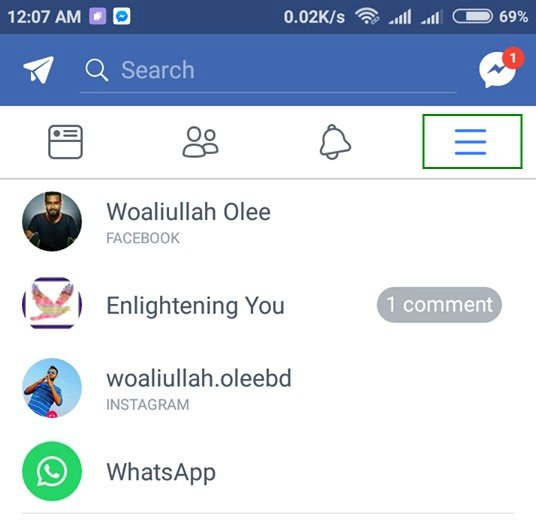 Scroll down and find Code Generator.
Tap on Code Generator, you will discover a unique six-digit code. Use the code whenever you want to login from an unknown device.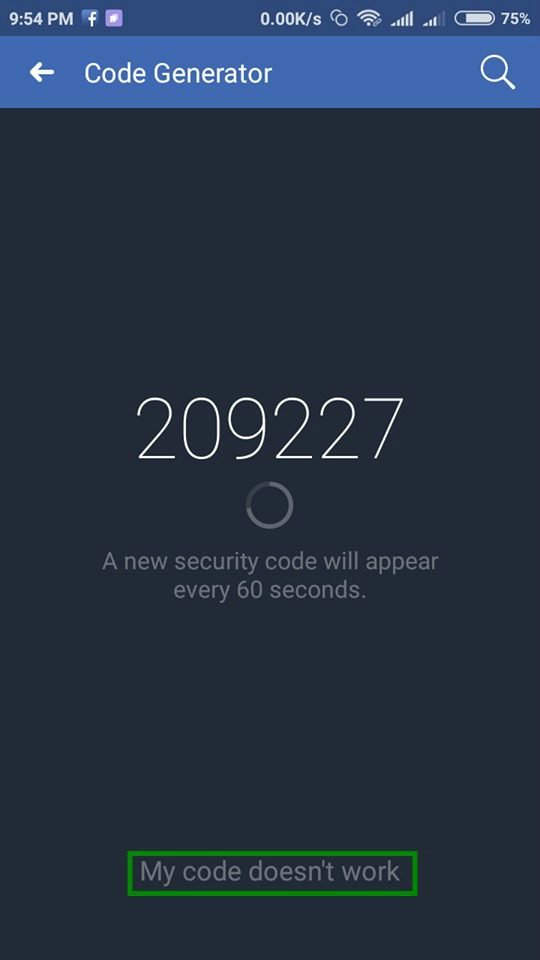 Note: If your generated security code isn't working, Tap on 'My code doesn't work' at your mobile and setup code generator again on your Pc.
Facebook Code Generator Bypass Process
Facebook code generator is a comfortable way to get login approval codes without a mobile number. if you don't want to use facebook code generator and want to bypass facebook code generator then I suggest you another way of getting codes. When code generator asks for a code to login, click on Need another way to authentication. 

It will lead you another dialog box where you will find four ways to bypass facebook code generator.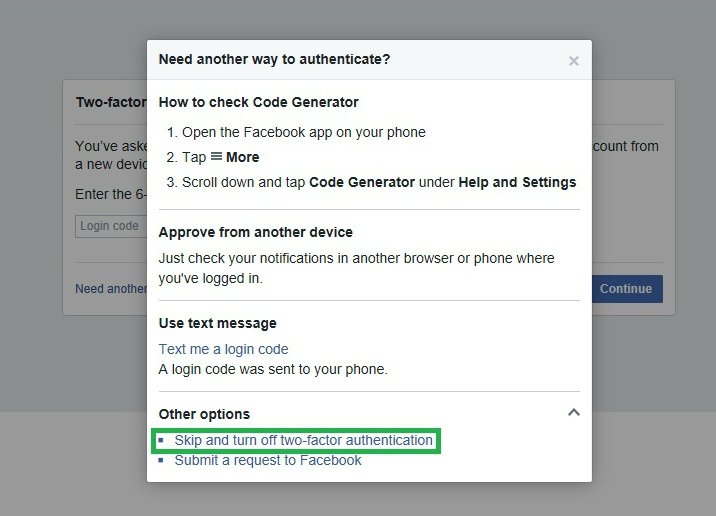 1. Approve from another Device:
Just check your notification in another browser or phone where you have logged in. For that, you should have turned on facebook login alert.
2. Use Text Message:
Here you will find an option "Text me a login code". Click here,  a login code will be sent to your phone. Through this code, you can access to your account.
3. Skip and Turn Off Two Factor Authentication:
This is simply the best way to bypass code generator. Click on "Skip and turn off two-factor authentication". It will lead you to a new dialog box where you can turn off security codes. Click on Turn off Security Codes. It will bypass code generator and lead you to your Facebook home.

4. Submit A Request To Facebook:
Here you will find two ways like Provide a government-issued ID or Take a photo of yourself holding a sign with a handwritten code. You have to submit your legal information to recover the account.
All of the ways above are authenticate, you can follow anyone. There are other two steps which can help you to bypass Facebook code generator in future. If any of the ways doesn't work for you then there is an ultimate way, know how to recover lost Facebook account.
Precautions to Avoid Facebook Code Generator Bypass Process
Many of us facing a problem when trying to login through facebook code generator. Some precautionary activities can make the thing easy for us.
Set Up Mobile Number from Settings
Go to Settings > Mobiles > add your phone number> and turn on the Mobile Pin. You will get codes alternatively through mobile.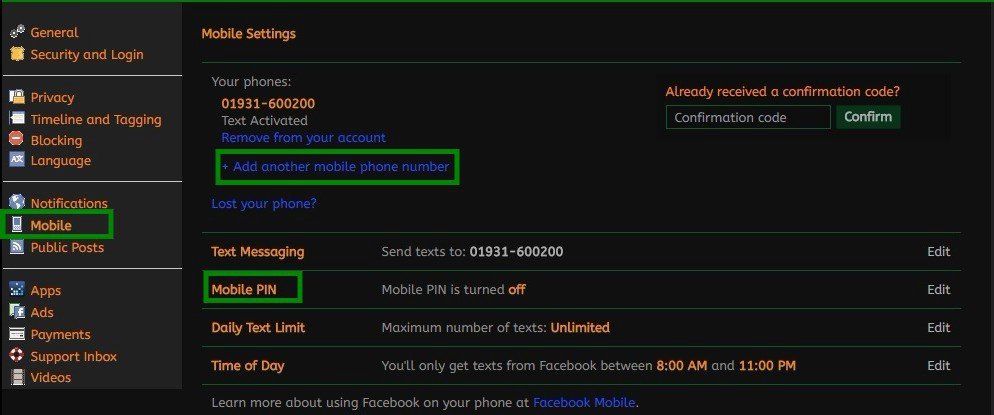 Save Login Approval Codes For Backup:
When you setup Login approval codes from Facebook two-factor authentication also known as Two-Step Verification, you can recover codes and save them as a backup to bypass facebook code generator. Use these codes only when you're like travelling and don't have your phone with you.



You have always 10 codes available to access your account from an unrecognized device. Print these codes as a physical copy and save them to any drive for better security. To get those code just go to Settings > Security and Login > Two Factor Authentication > Recovery Codes > Get codes.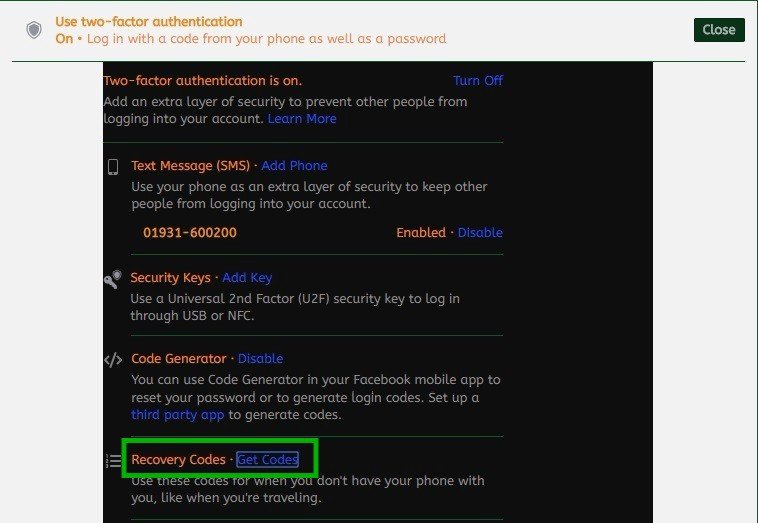 Facebook Code Generator is an authentic feature that will increase your account security besides prohibited unauthorised login. If you want to keep your account safe and secure I recommended using this code feature. You can also Turn on Facebook Login Alerts to identify suspicious login activity.  If you are interested to know how I make my facebook background black and change font color then check change Facebook theme color. Enjoy Facebooking 🙂 Concern us if you have any queries or suggestion in the comment box and don't forget to share what you learn with whom you care.