Day by day Facebook security belt is getting stronger and always tries to give your account an added layer of protection. Enabling Facebook two-step verification added a great value to your account security. Now Facebook is the worlds largest social media platform and they are trying hard to make your account safe and secure.  They are updating their security belt each and every week. Stay updated with Facebook Security Belt.
What is Facebook Two-Step verification??
Facebook Two-Step Verification is the security feature by which you can make your account safe through a code verification before every suspicious and unrecognized login. It is also known as Facebook Two-Factor Authentication. When you set up two-step verification, you have to enter an exceptional security code every time. Whenever you log in from an unrecognized device.  If somebody tries to login your account from a PC or other devices that Facebook doesn't recognize, will face facebook two-step verification process.  You will get an alert whenever somebody tries to sign in from a device that Facebook doesn't recognize. For that, you have to Turn on Facebook Login Alert.
How To Turn on Facebook Two-Step Verification
>> At first, Go to your Account settings than Security and Login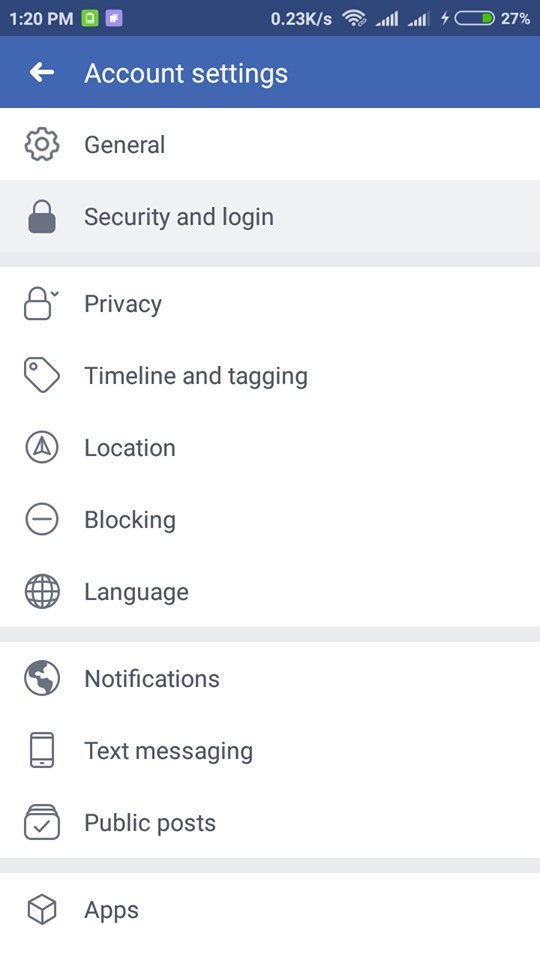 >> Scroll down to Use two-factor authentication and click Edit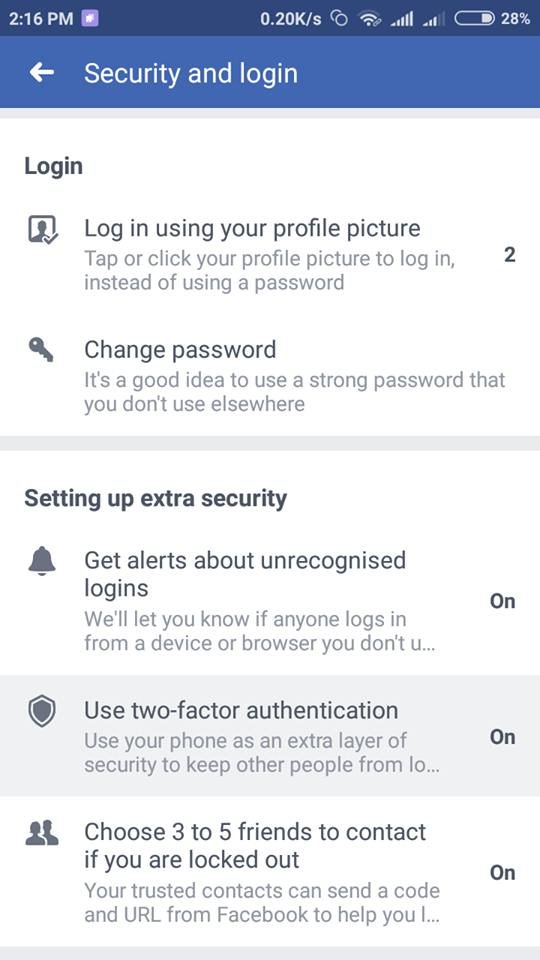 >> Tick On facebook Two-factor Authentication and Pick any of the verification methods you need to include and take the screen guidelines.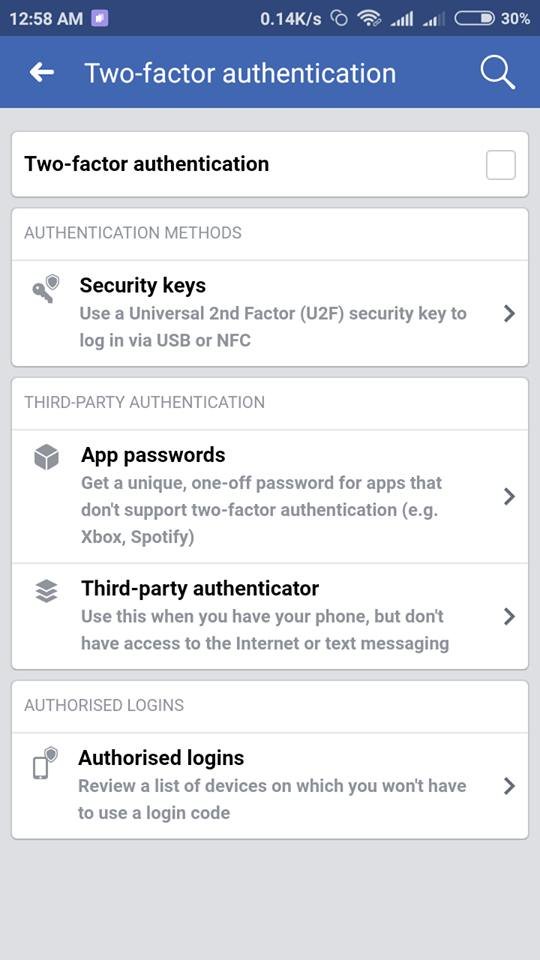 >> Snap Enable once you've chosen and turned on a verification method.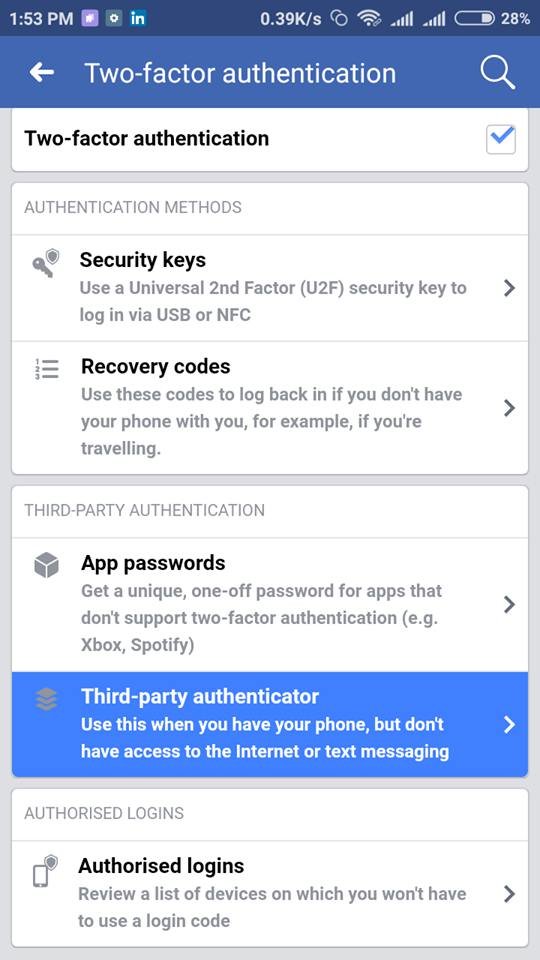 There is a few confirmation method you can use with your Facebook account when signing in from an unrecognized PC or mobile device:
>> Instant Text message (SMS) codes from your cell phone
>> Security codes from Facebook Code Generator
>> Tapping your security key on a good device
>> Security codes from a third-party application
>> Approving your login attempt from a device that Facebook recognize
>> Utilizing one of your printed recovery codes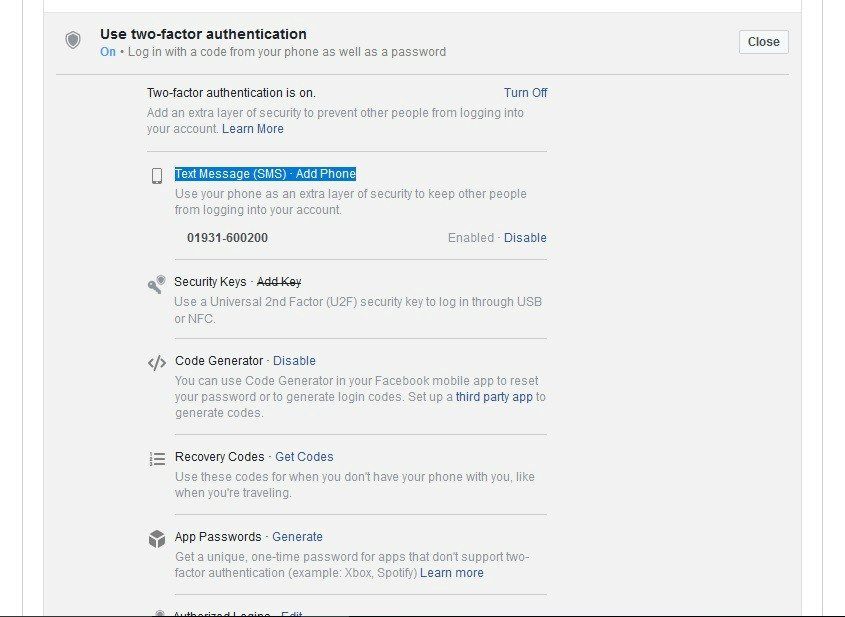 Remember: You can use the same number of verification techniques as you'd like. Yet you need to have at least text message (SMS) code turned on. If nothing else both a security key and Code Generator turned on.
Read More >> Five Amazing Android Tricks To Protect Your Phone From Virus
Other Facebook Two Step verification Factors
>> On the off chance that you haven't saved the PC or device you're utilizing, you'll be made a request to do as such when you turn on Facebook two-step verification. Along these lines, you won't need to enter a security code when you sign in once more. Try not to click Save this browser in case you're utilizing an open PC that other individuals can get to (illustration: a library PC or Cyber cafe).
>> The Facebook team should have the capacity to recollect your PC and program data, so Facebook can remember it whenever you sign in. Some program highlights obstruct this. On the off chance that you've turned on private browsing or set up your program to clear your history each time it closes, you may need to enter a code each time you sign in.
I recommended this feature to many of my friends. If you need the tight security of your Facebook account then you should turn on facebook two-step verification. There is an alternative way to code access. You can use a one-time password for Temporary Facebook Login. Whenever you are on a public PC or Devices ( A library PC, Internet Cafe) and you don't want to use your genuine password use one-time password. I said temporary login is alternative to two-step verification as you can't use them together. Enjoy Facebooking:). If you have any concern, please let us know and don't forget to share what you know with whom you care.