Facebook is one of the largest video hosting website after YouTube and the number of uploading videos increasing tremendously. Now Facebook is a good source of video marketing.  Most of the marketer upload their videos on facebook to promote their business. When a Facebook page upload videos for their fans with the intention of promoting something or their page, you have to watch that videos automatically. This happens when you like the page or any of your friends shared this video to their timeline. Sometimes this annoys us we don't want to watch those videos autoplay. You probably don't know that you can change Facebook video settings when playing or watching. Like you can change video quality, turn off autoplay etc. from Facebook video settings.
Facebook Video Settings | How to Turn off Autoplay on Facebook (PC)
To change Facebook video settings go to Settings > Scroll down and click on Videos. You will find Facebook Video Settings in four categories.
Video Default Quality
Facebook Auto-Play Videos
Always Show Captions
Captions Display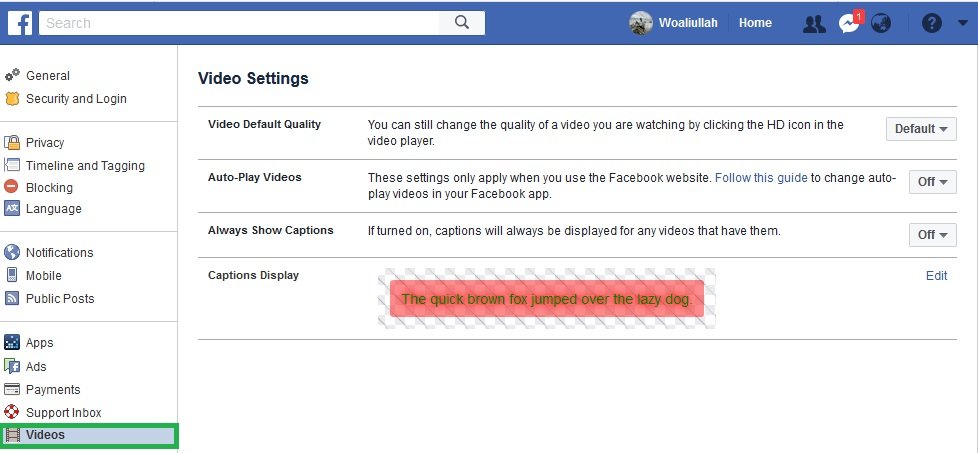 1. Video Default Quality:
Videos that played on Facebook are played in SD quality by Default. You can change the quality anytime by switching to HD format. There are three formats available for you.
Default
SD Only
HD if available

You already know Facebook videos played in SD format by Default. Further, you can set it only SD format or you can set Facebook videos to play in HD format if available.
2. Facebook Auto-Play Videos:
Here is the most known part for all of us. As we already noticed that when we scroll down to Facebook, videos started to play automatically. Sometimes it's really boring. It's like you don't want to watch something but Facebook forcing you to watch. But you don't need to worry; you can change the auto-play video settings. For that, you just need to turn off autoplay videos from Facebook video settings. As for you go to Settings> Videos > Autoplay Video> Switch it to Off.

Note: These settings only apply when you use the Facebook Website. In the case of using Facebook app on mobile, settings are slightly different. Another thing to remember there is no direct video setting for the Facebook mobile app.
Facebook Video settings on Facebook Android App
As I said earlier, Video settings for the Facebook Android app are different. If you didn't update your Facebook app then please update your Facebook app from Google play store. When I was writing this article I updated my Facebook app version to 151.0.0.44.205.
How to Stop Videos from Automatically Playing on Facebook
>> First of all, go to facebook setting menu.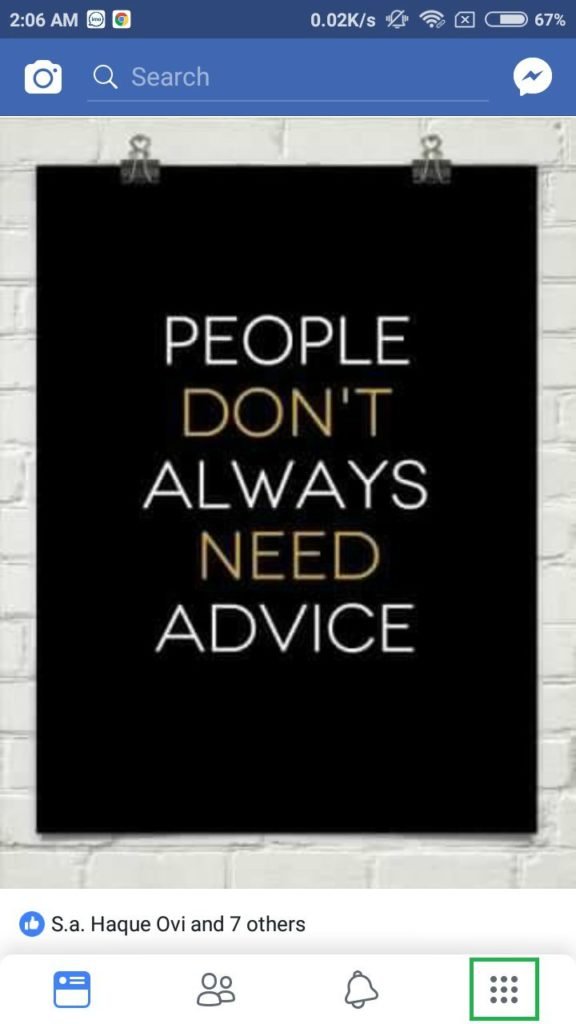 >> For facebook video settings, you just need to go to Settings and Privacy from your android app.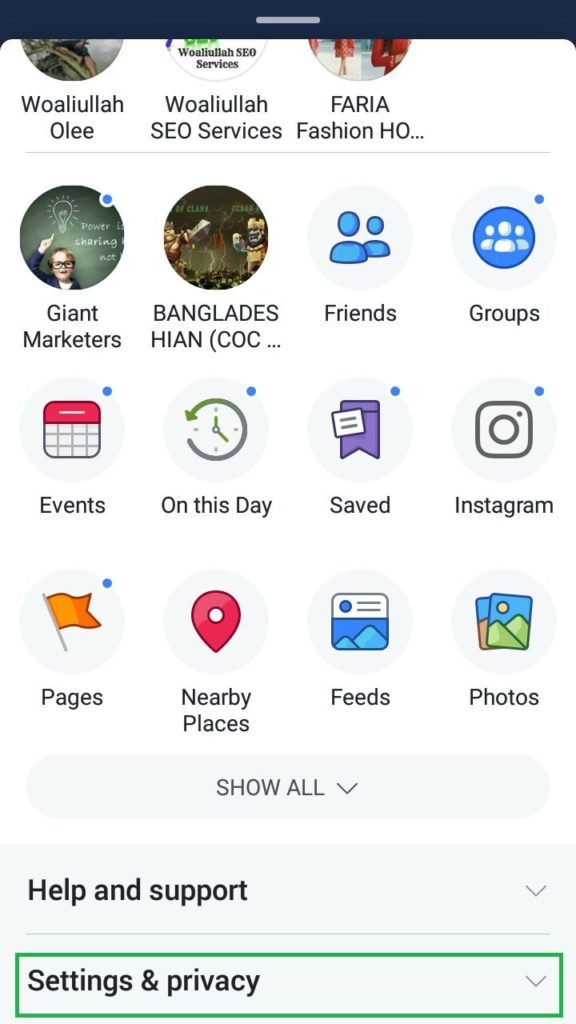 >> Then go to App Settings and scroll down to find Autoplay and Tap on it.
>> Autoplay videos begin automatically as you scroll. To turn off autoplay for the Facebook Android app, you will find three options.
On mobile data and Wi-fi Connections
On Wi-Fi connection only
 Never Auto-play Videos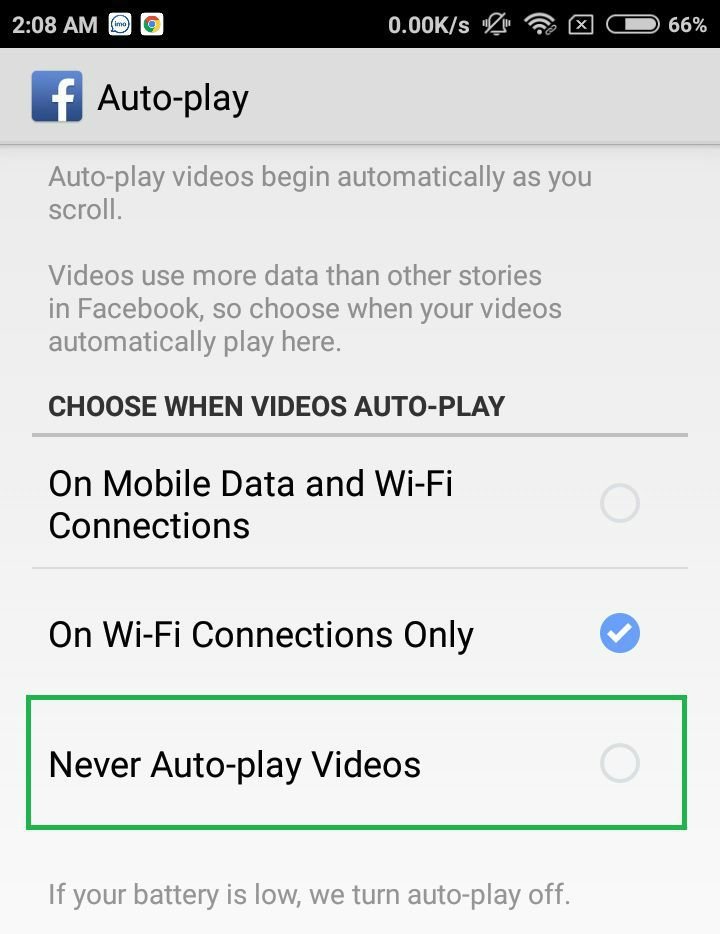 Now, choose Never auto play videos to turn off autoplay videos on facebook. When you choose Never Auto-play Videos, autoplay for your facebook app will stop. Otherwise, you can choose whatever you want according to your data package. As I choose On Wi-Fi Connection Only. If your battery is low, Facebook will turn off autoplay itself.
If you select On Mobile Data and Wi-Fi Connections, mobile data will be used at the time of auto-playing videos. The data used depends on many things, it depends on the amount of time you spend while watching a video. If you watch scroll down and don't watch the video, your phone will use less data. Even if you stop to watch for a longer period of time, your phone will use less data.
If you select ON Wi-Fi Connections Only then videos will autoplay only when your phone or tablet is connected to Wi-Fi. If you use the data connection for facebook app then you have to click on the video to play it.
Note: Sometimes you may need to click a video to play even your autoplay settings are On Mobile data and Wi-Fi Connections. This is only because of your slow mobile connection or you have used a large amount of data recently. [Source:  Facebook Help ]
3. Always Show Captions:
If you turned on captions, it will always be displayed for any videos that have them. By default, it always turned off. If you want you can turn it on. It will look like the following picture.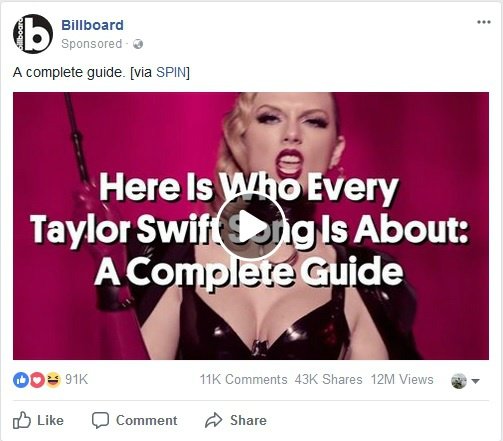 4. Captions Display:
Captions display is an interesting part. By clicking edit you can change the background color of captions as well as you can change the background opacity. You can change captions text color to any color from 8 listed colors as well as you can change the text size. When everything is done just click on Save Changes.

Facebook video Settings will help you to customize your videos on Facebook. This is nothing but procedures, you can easily change the facebook video settings whenever you want. Hope you this will help you to understand facebook video settings.
For your account security, it is recommended to setup Facebook two-step verification and turn on facebook login alerts to identify suspicious login activity. Enjoy Facebooking 🙂 concern us if you have any queries in the comment box. Most importantly don't forget to share what you have learned with whom you care.