Did you hear about the Facebook one-time password? Some of us will say yes. if yes, that's really awesome. But if No, then believe me this article is for you. Nowadays, Facebook is one of the strongest social media in the world. It has become part and parcel of our life. We want to keep updated with Facebook friends, that's why some of us used to login facebook account in a variety of public places like ( Library, Cyber Cafe). Some time we log into our account from others peoples devices which Facebook can't recognize. Although we know, log into a public PC or device can harm account security. Our account can be hacked! Information can be leaked. What to do? there is a solution for you, which is Temporary Facebook Login. Means putting a temporary one-time password instead of your original password. For that, you have to activate Facebook one-time password. First of all, let me clear you about One Time Password.
What is One Time Password (OTP)?
According to Wikipedia,
A one-time password is a password that is valid for only one login session or transaction, on a computer system or other digital device.
Usually, Facebook OTP (One Time Password) password is safer than a Static password (user created password). It added an extra layer of security to Facebook account. Normally, OTP password is a number which changes every 30 to 60 seconds. But Facebook temporary password will last for 20 minutes. After 20 minutes this secret password code will no longer last for login. You have to create a new one-time password for outdoor login.
How to enable One-time Password for Temporary Facebook Login
By enabling temporary facebook password for your account security you get the chance to implement it when you sign in from any new devices separated from the present PC that you are utilizing. If someone else happened to trace you're your record, he or she may at present need your OTP password so as to have the capacity to sign in informing their own particular devices. For extra security turn on Facebook Login Alerts to check your login activity.
Steps to Turn on Facebook One-time Password on Android Phone /PC
>> At first, at the top of the right corner of your Facebook account, Click On setting, Account Settings for mobile devices.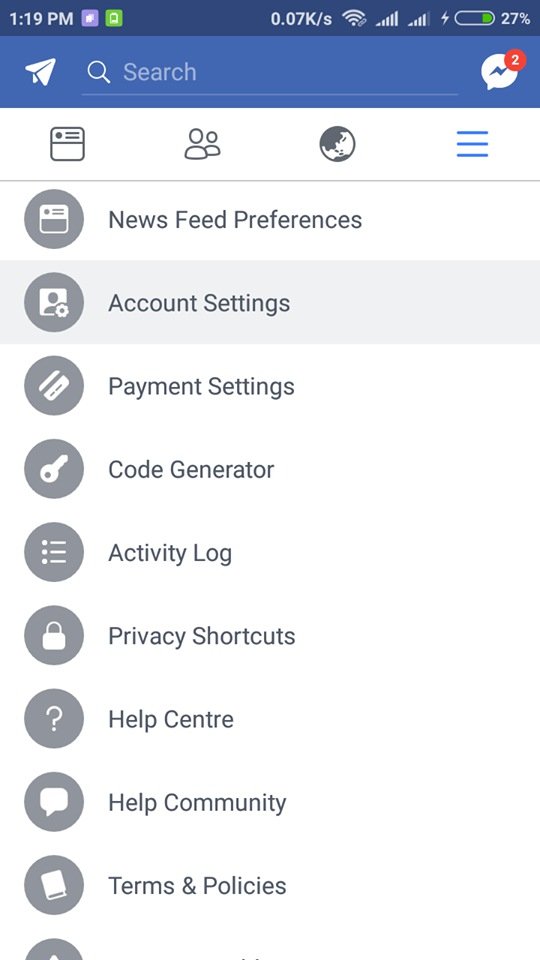 >> Scroll down to Text messaging for Android and Mobile for PC users.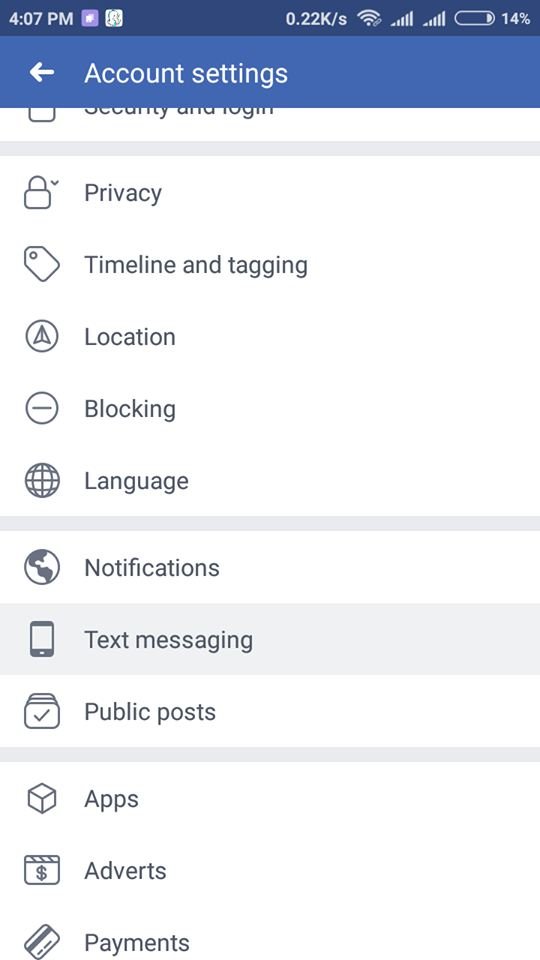 >> Scroll down Text Messaging Settings and Turn On Text Notification.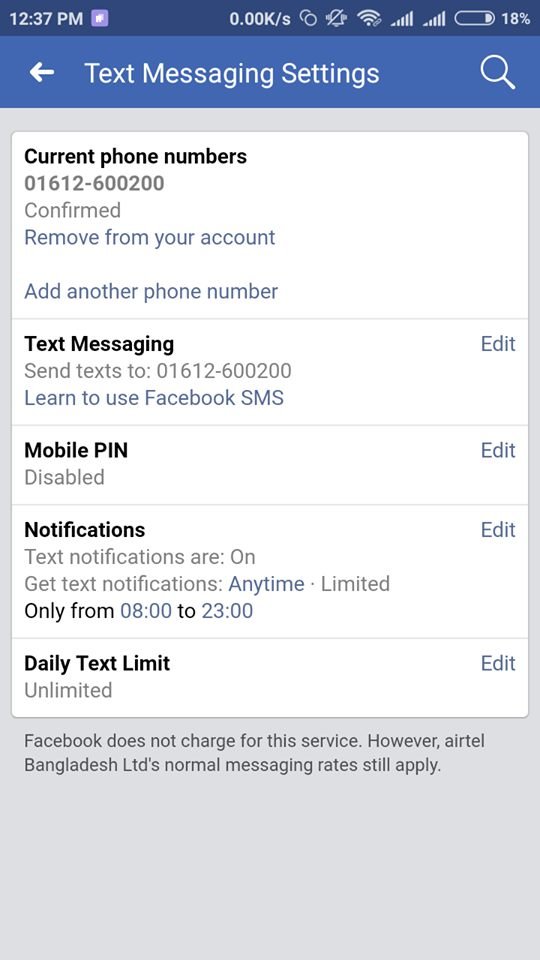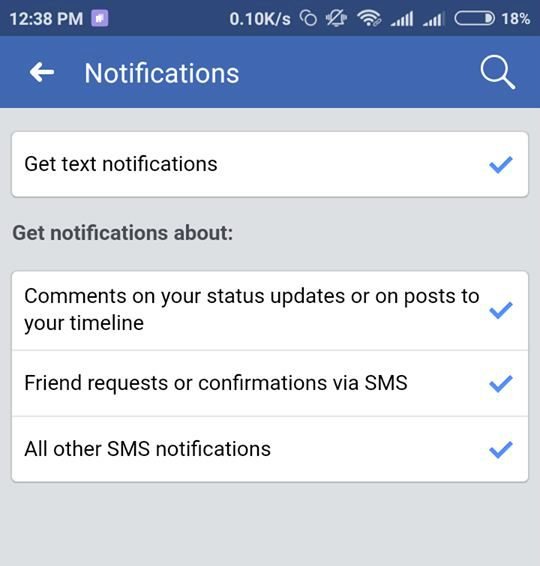 >> Add your phone number to enable text messaging to ensure you can receive a one-time password for temporary facebook login.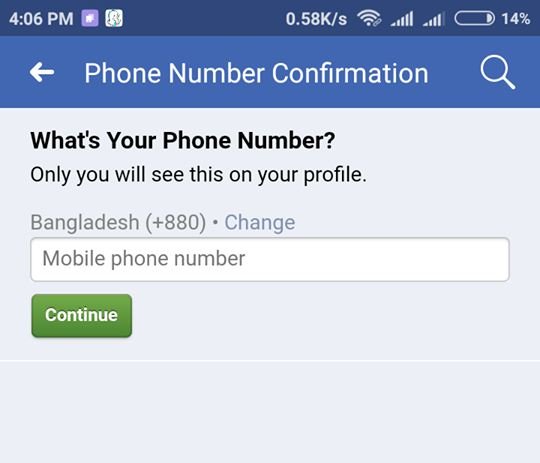 Temporary Facebook Login through Mobile Text Message
You can utilize a temporary facebook login password (OTP) to sign into your account whenever you feel awkward entering your genuine password on Facebook (for example, in a library or Internet cafe). Here's the secret:
In case you're in the US, send an instant message to 32665 with the message OTP. In case you're not in the US, check this list to see what number you should utilize.

If you already connected to your phone number to the Facebook account, Facebook will reply with an exceptional 6-character secret code for temporary login. On the off chance that you haven't added your phone number to your account, Facebook will send you an email with guidelines on the most proficient method to include it and gather your code.

When you get your code, simply enter it in the Password segment of the temporary Facebook login page. You can use a one-time password for once and you can't reuse it.
Note: One-time passwords for temporary facebook login are not accessible in the case, you have turned on Facebook Two-step Verification
This feature is available in the United States and some other country. Hope Facebook will available this feature for everyone around the world. This feature is going to be a handy one. Enjoy Facebooking :). Concern us if you have any queries or suggestions. We will try our best to give you a solution and don't forget to share what you learn today with whom you care.